Check out this super easy to made breakfast by Grace Kitchen - "Grace Tuna Canape"

Preparation time 5m
Cooking time 10m

Ingredients
For 4 Person(s)

Indredients
1 tbsp Purple Onion, shredded
1 can Grace Tuna in Water
2 tbsps Sweet Pepper, diced
1/4 cup(s) Diced American Apples
1/4 cup(s) Raisins
1/2 tsp Pepper Flakes
Grace Tuna Canape Directions
1. In a bowl combine all the ingredients and mix evenly, adjust flavour
2. Spoon on Cracker

Method Note: The Tuna mixture must be kept chilled until ready to eat.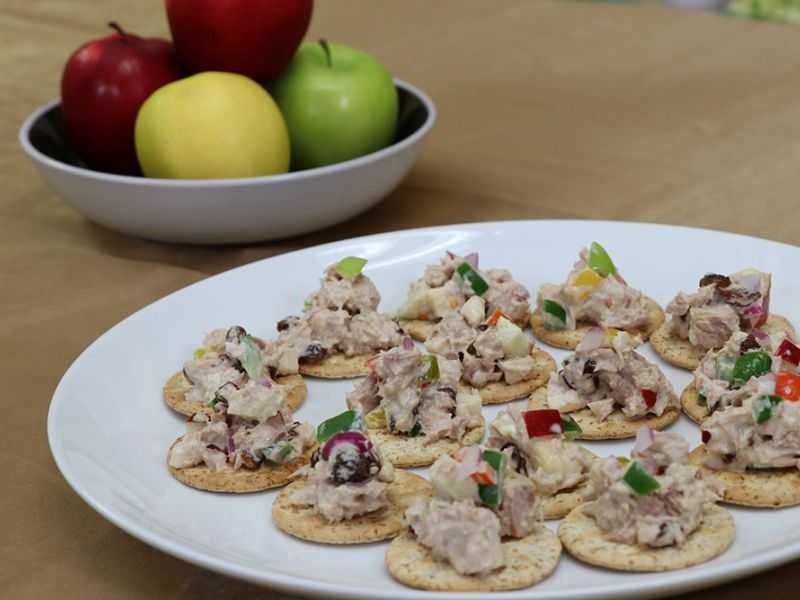 Please log in to like,wonder,share and comment !